WMU Theatre Guild President's Performance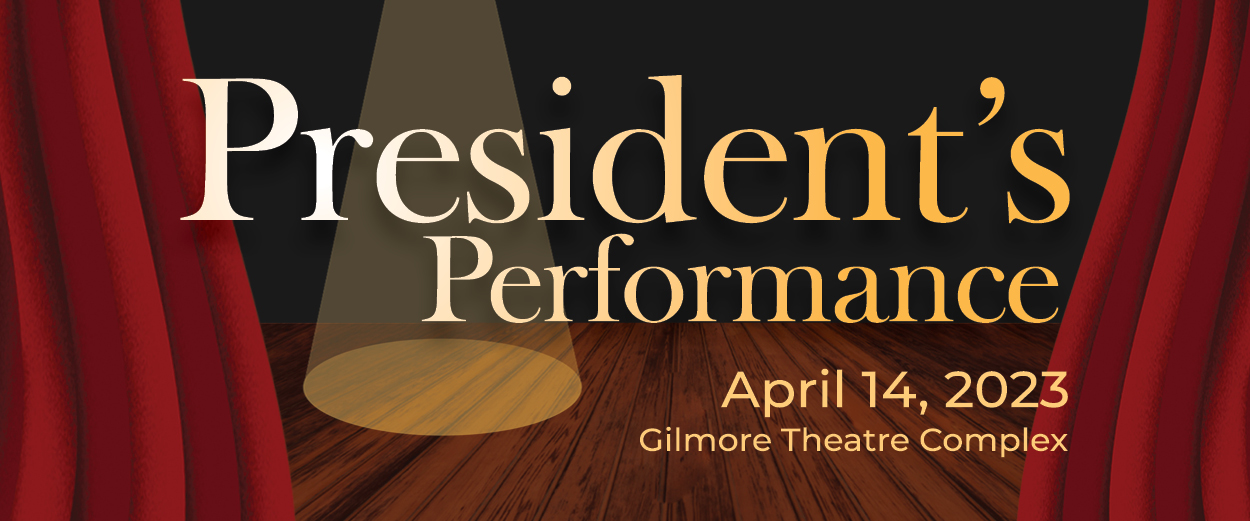 The WMU Theatre Guild and Dr. and Mrs. Montgomery invite you to
The President's Performance
Presented by Stephanie and Edward Fletcher, the Seelye Foundation, and Zhang Financial
April 14, 2023 - 6:00 p.m.
Featuring food generously provided by many generous restaurants, including Oakwood Bistro, Chinn Chinn, Millennium Restaurant Group, JungleBird and Senior Caterers.
The evening will begin with a cocktail hour with heavy hors d'oeuvres at 6:00 p.m. -, live entertainment from our students, and special remarks from President Montgomery. Following the cocktail hour, guests will enjoy a performance of "The Play That Goes Wrong," as well as a post-show reception with a variety of desserts and an opportunity to interact with the cast , designers, and crew!
President's Performance guests will enjoy time with theatre students and our guild scholars, and share in the tremendous impact this support has on their education. Money that is raised will support student scholarships and student professional development.
Your purchase includes a ticket to the performance. Your seats will be selected for you and tickets will be available at check-in.
About THE PLAY THAT GOES WRONG
A smash hit farce! This 1920's whodunit has everything you never wanted in a show—an unconscious leading lady, a corpse that can't play dead, and actors who trip over everything (including their lines). Nevertheless, the accident-prone thespians battle against all odds to make it through to their final curtain call, with hilarious consequences! Part Monty Python, part Sherlock Holmes, this Olivier Award–winning comedy is a global phenomenon that's guaranteed to leave you aching with laughter.